Most nominated films at the 92nd Academy Awards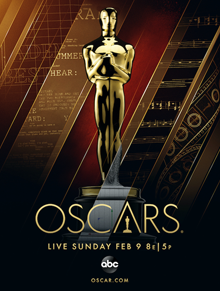 The 92nd Academy Awards was televised Sunday Feb. 9. Here is a roundup of the most nominated movies this year.
The most nominated movie that is a must-see among critics and viewers is "Joker" with 11 nominations. 
"Joker" is a psychological thriller based on one of the most well-known villains in the DC Universe.
The movie tells the origin story of the Joker, and it focuses on Arthur Fleck, an amateur comedian suffering from mental illness.
Mistreated by society, Fleck eventually has a mental breakdown that brings about his alter ego, the Joker, who then goes on to terrorize Gotham City. 
Starring Joaquin Phoenix as Joker, this movie's turn of events and great acting helped propel it to record-breaking box office receipts of $1 billion so far, according to The Numbers, a website that tracks data on the movie industry.
"Joker" won two oscars, Best Actor for Phoenix and Best Original Score.
Just behind "Joker" are three movies with 10 nominations each,  "1917," "Once Upon a Time in Hollywood" and "The Irishman."
"1917" is based on a true story of two soldiers in World War I who must deliver a message warning another British regiment of a potential ambush. Failure to deliver the message will imperil the lives of 1,600 British soldiers trapped deep inside Germany.
A sense of realism in the film helps the audience develop a connection to the characters. The film won three Oscars and grossed an estimated $200 million in worldwide box offices proceeds according to The Numbers.
"Once Upon a Time in Hollywood" is a comedy-drama written and directed by Quentin Tarantino and stars Leonard DiCaprio as an aging actor worried about his television career near the end of Hollywood's golden age.
The film won two oscars Sunday night, one for supporting actor for Brad Pitt and one for best production design. According to Forbes, "Once Upon a Time in Hollywood" grossed over $358 million at the box office.

"The Irishman" is a crime film produced by Martin Scorsese and is based on the book "I Heard You Paint Houses" by Charles Brandt.
It tells the story of an aging World War II veteran who is recounting his life as a hitman for the mob.  The film was nominated for 10 oscars, but failed to win. 
With a its dark mood and realistic storytelling, it will captivate audiences who appreciate true crime stories. According to The Numbers data, The Irishman earned over $9 million worldwide.