What your $17 Health Services fee gets you
Jessie Wilson
February 1, 2011
Filed under News
Hang on for a minute...we're trying to find some more stories you might like.
[media-credit id=40 align="alignnone" width="400″]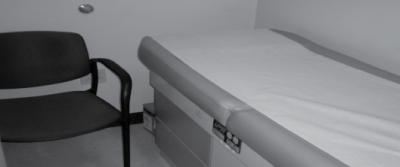 [/media-credit]Seventeen dollars does not go far in 2011. A meal for two in one of the numerous mall food courts around San Jose.You might have to share the drink, but a meal is a meal right? One night of fun at the movie theatre without a drink to wash down salty, extra butter popcorn.
What if I told you that $17 would buy you a vision exam, an emergency medical care and a program to help you stop smoking?
Unbelievable? My sentiments exactly until a recent trip to San Jose City College's Student Health Services Department. Located inside the Student Center adjacent to the campus police department and bookstore, these services are offered here and more.
Low-Cost medication and and Immunizations are available as well as referrals to Community Health Agencies. Family planning and pregnancy test are available at little or no cost to students on a walk-in basis. The $17 Student Health Fee paid during registration covers all visits to the medical doctor and provider, nurse and personal counselor.
Sarah Perez, Health Center receptionist, "The doctor is here Wednesday and Thursday mornings and will see three students.We try our best to accommodate student needs as best as possible."
Perez urges all students never to neglect health concerns solely because of financial reasons " We have payment plans to help all students, you won't miss a meal at the expense of health care here. If a student does not have any type of insurance just let us know."

Print