We brought back a dozen!
Times staff win big at CCMA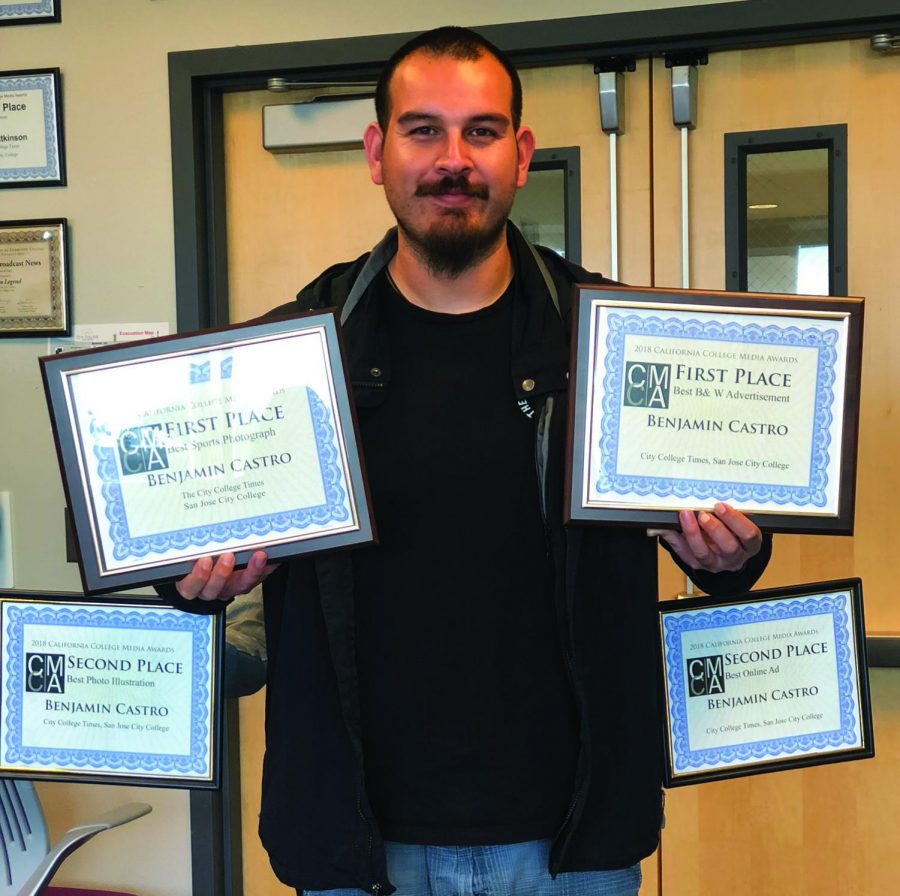 The Times swept up 12 awards from Long Beach at the 2018 California College Media Association Awards on Saturday, March 3. Six former and present staff members received recognition for their work for the paper, in categories including editorial writing, photography, ad design, illustration and social media use.
First Place: "Best B&W Advertisement" – Benjamin Castro
First Place: "Best Sports Photograph" – Benjamin Castro
Second Place: "Best Illustration Cartoon" – Magnolia Lonera
Second Place: "Best Special Issue/ Section" – Times Staff
Second Place: "Best Infographic" – Benjamin Castro
Second Place: "Best Photo Illustration" – Benjamin Castro
Second Place: "Best Online Ad" – Benjamin Castro
Third Place: "Best Editorial" – Jordan Elliott
Third Place: "Best Non-Breaking News Story" – Anne Caillat
Third Place: "Best Use of Social Media for Single Story" – Patrick Jenkins
Honorable Mention:  "Best Headline Portfolio" – Times Staff
Honorable Mention: "Best Social Media Platform" – Jordan Elliott, Rudrik Suthar