A hands-on team building class that ensures success for students
Hang on for a minute...we're trying to find some more stories you might like.
Guidance 96 class is structured to refine student's career building skill
[media-credit id=1 align="alignnone" width="468″]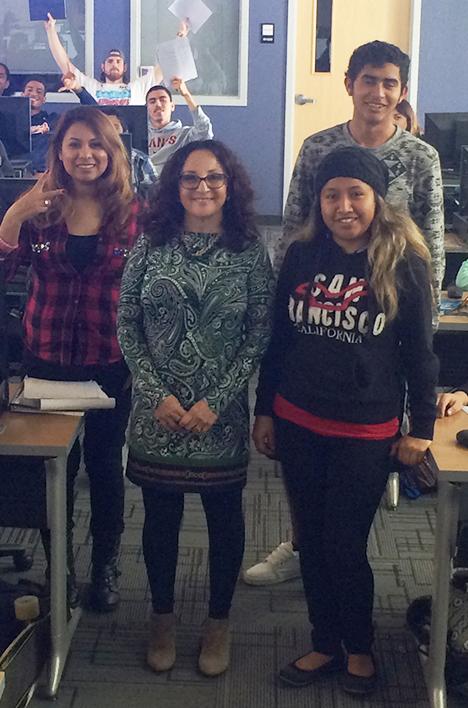 [/media-credit]Rabih Chahine
Times staff
San Jose City College has classes that provide opportunities for students to express their passion toward a career. For students who are unsure about what major fits them and what jobs suit that major, the Guidance 96 class provides an opportunity to enhance their interviewing skills and refine their resume in a hands-on team building class environment.
"Guidance 96 class is beneficial for all students who are unsure as to what the process is when searching for a major. Also this class helps students build a resume and practice with interviewing skills," said Counselor Veronica Harris who teaches the Guidance 96 class at San Jose City College.
For Lorena Garcia, 22, majoring in immigration law were grateful that all the information taught by Harris is current and informative. Websites like Career Cruising.com and Assist.org have shed light on their major.
"These web sites helped me realize what jobs fit my skills and what I enjoy doing on the job. The amount of information was helpful because I got to see career I was interested in and careers I have never seen," Garcia said.
With all the information brought to the table students like Benish Bashrir whose major is still undecided halfway into the class wanted how to pursue a career while incorporating an education plan.
"I have yet to decide what I want to major in, but only time will tell what will fit my skills and traits," Bashrir said.
For the many students who are still unsure want to pursue, this class is fun and welcoming to all. Students will walk out with how to research any major and also have better interviewing skills.

Print