Bay area celebrating St. Patrick's Day
March 16, 2016
Filed under News
Hang on for a minute...we're trying to find some more stories you might like.
Learn the history and discover what there is to do.
Rabih Chahine
Times staff
San Jose City College Students maybe too busy with life to realized that on the 17th of March the world and more importantly the bay area will be honoring a long lasting Irish tradition. Crisol Barragan, 18, who is a student at SJCC and is, majoring in Biology Sciences, had this response when asked what St. Patrick's Day means to her.
"When I think about St. Patrick's Day I think about rainbows, a pot of gold and a green leprechauns tossing clovers in the air while jump kicking his legs together and laughing in a high pitch tone"  Said Crisol
For many people like Crisol this is their thoughts as to what St. Patrick's Day is, this short video states why American's consider St. Patrick's Day as a holiday.
http://www.history.com/news/ask-history/is-st-patricks-day-celebrated-in-ireland
Esther Bravo, 24, Business, was asked how she feels about St. Patrick's Day and what her plans will be had this to say.
"It is whatever I don't really celebrate this holiday, although I know my son will want to do some St. Patrick's Day arts and crafts." Said Esther
If you are looking for something to do have no worries down town San Jose and Santana Row is going green for the international Irish Festival and you do not want to miss it.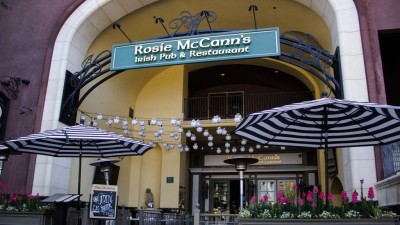 Rosie McCann's Irish Pub & Restaurant
San Jose will be participating this Thursday the 17th of 2016 for the once in a year event. Friends and family are welcome to enjoy green beer and traditional Irish food at local pups like Rosie McCann's Irish Pub & Restaurant located on 355 Santana Row  #1060. According to their description they will have face paint going on from 4 P.M.-5 P.M. on the patio followed by Celtic Rock with Kavanaugh Brothers at 5 P.M. -8 P.M. lastly guest can enjoy Dj Huski and Bottle service around  8:30 P.M.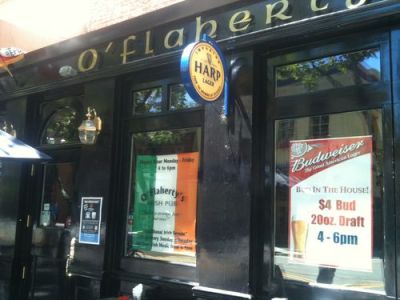 O'Flaherty's Irish Pub
O'Flaherty's Irish Pub located on 25 N San Pedro St, San Jose, CA is a warm and inviting pup located downtown they will have something different and unique to offer this spring holiday. If you are looking for a fun place to enjoy live traditional Irish music head over to O'Flaherty's.
"We will be having live music from 1 P.M. to closing and one of the bands that will be playing is The Wild Rovers" state David Mulvehill the general manager at the pup.
This year do something different and fun. With just these two examples of places to go and thing to do any one can join and everyone is welcome to celebrated St. Patrick's Day in the bay area.
For more listing like Rosie Pup and O'Flaherty's click this link below to see the full listing of actives in the area.                                                                                                                                                                              http://www.sanjose.com/guides/south-bay-st-patricks-day-events/

Print