Campus Veterans Honored
Ann Elizaga
November 17, 2014
Hang on for a minute...we're trying to find some more stories you might like.
Barbecue Event celebrates Native American Heritage Month and those who served
[media-credit id=1 align="aligncenter" width="600″]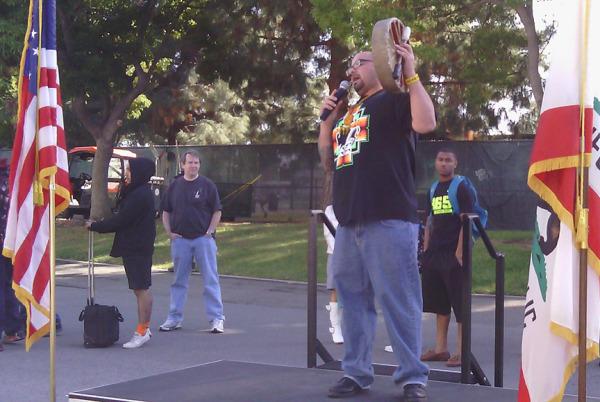 [/media-credit]
Veterans and American Indians were honored at a barbecue in front of the San Jose City College Student Center on Nov. 12.
The event was hosted by the Student Veterans Association "to celebrate the veterans and the Native Americans Heritage Month," said Chris Gibson, the Student Veterans Association president.
The event included speakers as well as American Indian musical performances.
Army veteran Jeffrey Driskell, a member of the American Legion, Post 416, attended the event with the Prisoner of War booth.
Driskell said he was on hand "to post the colors and explain about the POW table and its significance."
SJCC student Richard Long played an American Indian drum for the veterans and students at the event.
"I was here for the honoring song and the gathering song," Long said.
Some SJCC students were happy about being at the event.
"It was good to honor the veterans and the fallen veterans," said Brittany Hughbanks, a Child Development student.

Print