Paramore fights back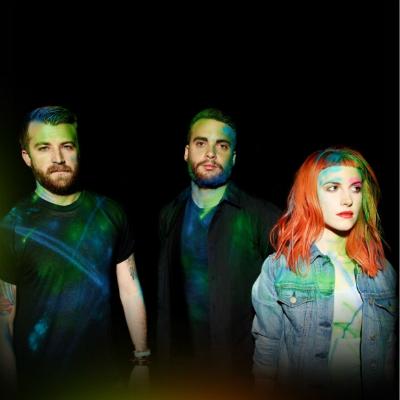 Mary Carpenter
May 16, 2013
After the departure of founding band members, brothers Josh, lead guitarist, and Zac Farro, drummer, it comes as a welcome surprise that Paramore has come back fiercer than ever with a strong self-titled album. After previous albums highlighting the struggle and fight to make it on to the music scene, their new album, simply titled Paramore, is a reflection of how comfortable they are now with their presence and influence. In an interview with "Rolling Stone" in January, front woman Hayley Williams said after the split with the Farro brothers the band "just really wanted to enjoy the process of making an album," which is strongly reflected in the new sounds and themes implemented in its fourth studio album.
The album, consisting of 14 tracks and three minute-long interludes, highlights the challenges of growing up, long-distance relationships and finding self-acceptance.
The first single, "Now," brings back into play the fighting spirit that has helped Paramore get this far in its career. Williams goes all in, challenging the rumors that said Paramore would disband after the Farro brothers left, singing, "If there's a future, we want it now," and chanting, "Don't try to take this from me / Don't try to take this from me." After finally finding its footing, it feels as if the band is ready and excited to tackle the future, with the amount of passion and fire behind the first single.
The three interludes, consisting of Williams' voice and a ukulele, lighten up the album. Simple minute-long verses, playing on different concepts that leave you wanting a little more or a full track provide a break from the lengthier songs. In "Holiday," Williams sings about the perks of growing up and getting out of high school. "Now I can move on to facing / Big girl problems / No more high school drama," Williams' sultry voice pours through, creating a vision of a young girl who feels as if she has all the answers, but has yet to learn what the right questions are.
In another track simply titled "Proof," the band goes into an upbeat tempo, while singing about the heart-wrenching struggles of a long-distance relationship.
"It's really hard / I can't cry in your arms cause you're not here," Williams sings with bittersweet sass, not wanting to completely admit how much she misses her man, but letting him know she's thinking of him.
Rolling into the chorus, Williams sings, "Baby, if I'm half the man I say I am / If I'm a woman with no fear just like I claim I am / Then I'll believe in what you say / There's nothing left for you to do / The only proof that I need is you," as if trying to talk herself into remembering how strong she can be while missing her boyfriend.
The peculiarly titled track "(One of Those) Crazy Girls" plays in to a different side of Paramore's writing talent and ability. Opening with soft, playful tones, a completely smitten and borderline-obsessed Williams sings to her lover, "Now when you say you want to slow down / Does it mean you want a slow dance? / Maybe you just want a little extra time to focus / On our romance."
The song turns around once Williams realizes the love of her life actually wants to slow down their relationship. She goes on to sing about how she will go into his apartment with, "a key that I copied," and how, "soon as you walk out my door / I'm gonna call a hundred times."
The album was a great comeback for a band that most critics assumed would disband after founding members left on bad terms. Some of the themes are a bit recycled, but it's nice to hear the band making music for fun. I give "Paramore" three and a half out of five stars