ASG welcomes new president
Francis Seludo was chosen as the new Associated Student Government president for San Jose City College and his first order of business was to open the Jaguar Market.
The previously elected president stepped down at a recent ASG meeting. After both the vice president of marketing and the vice president of finance declined the position, the line of succession led to former student chief justice Seludo's accession to the office.
Seludo, who had previously ran for the position, was instrumental in getting the Jaguar market reopened.
After seeing that Evergreen Valley College had opened its market, he knew action had to be taken.
"One of the major things I wanted to do was to get the Jag Market open. I went to the board of trustees meeting, and I announced that it needs to be open," Seludo said.
Within a matter of days, William Garcia, vice-president of Student Affairs, took prompt action and the market opened on Thursday, Oct. 14.
Denise Steffen, civil engineer major, is excited for the market to open.
"I think the market is something that compliments the Cal-Fresh program, which is something a lot of students don't know about," Steffen said.
With the successful relaunch of the Jaguar Market, Seludo is just getting started.
"I know Francis has a vision in mind, and I know he is an individual who can complete his mission in a way that is most advantageous for the students," student trustee Robert Andrade said. "I trust his judgment for the betterment of the students, and I know that he will be a rock star."
Seludo is a recognizable face around campus as he attends meetings for many different programs.
Maria Tcha, International Student Programs specialist at SJCC, said she believes that Seludo has what it takes to succeed as ASG president.
"He is very involved not just with student services but also coordinating a lot of different events on campus," Tcha said. "I think he is doing a great job already."
Open Monday through Thursday from 8 a.m. to 7 p.m., the Jaguar Market offers food and drink items for students in between classes as well as groceries they can bring home. There is a limit on the number of items students can get from each shelf. New products are expected to fill the shelves each week.
The market is also hiring students who qualify for the work-study program. Resumes or questions should be directed to [email protected]
Leave a Comment
Donate to City College Times
Your donation will support the student journalists of San Jose City College. Your contribution will allow us to purchase equipment and cover our annual website hosting costs.
About the Contributor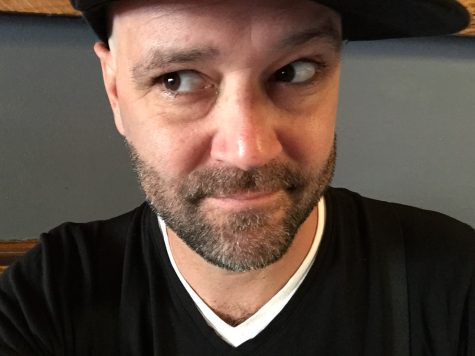 Jordan Harris, Reporter
Hello, my name is Jordan, or JJ. After nearly two decades, I have decided to return to school to pursue degrees in psychology, sociology and anthropology....