Hotels unable to fill rooms as public travels less during pandemic
The hotel industry is struggling to fill rooms as travelers are staying home during the coronavirus pandemic.
"I stayed in a hotel two weeks ago. All they had was one dispenser of hand sanitizer," said business major Priscilla Rosas, 20. "When you walk into the hotel room, there's nothing special, just a standard hotel room."
Rosas said that the hotel lacked safety precautions that would make her feel safe.
"They give you forms to see if you've been in contact with someone with COVID and
ask if you've had a high temperature, but that's really it," Rosas said. "They don't even tell you if your sheets are clean or if someone recently stayed in it or anything like that."
General manager of Marriott Hotels Rhoda Balbas said her hotel has seen a dramatic drop in
occupancy since people are traveling less because of the pandemic.
"I think it's safe to stay in a hotel right now," Balbas said. "We do a lot of cleaning, high
touch points; and we wash everything in the guest rooms."
The Marriott has updated its safety measures by following Center for Disease Control guidelines for COVID-19.
"The pool is closed, and the fitness center is closed. Our complimentary breakfast — which was buffet style — we had to close that also," Balbas said. "There is social distancing in all our public areas — borders up by the front desk so we can keep six-feet apart social distancing. Our employees do checks."
The McKinsey Consumer Leisure Travel Survey found more intense cleaning, temperature tests or rapid response testing for COVID-19 for every guest as well as offering free hand sanitizer among the top actions hotels can take to protect guests.
Balbas said she hopes the Marriott will be completely booked with business workers
and travelers, but during the pandemic, having only one-third of the hotel full is a success.
"With Governor Newsom shutting everything back down, we don't know when businesses
will be back up and running," Balbas said. "Summer is usually a busy season, so this is painful for the hotel industry."
Balbas said she thinks normal may never return since San Jose relies heavily on business travel, and businesses are seeing the benefits of working from home.
"Right now, the clientele is more leisure," Balbas said. "We have associates using associate rates, and a small number of business travelers, and of course, you can imagine another group of clientele."
Balbas said that they have had to fire a portion of their staff because of lost revenue from the
coronavirus outbreak, and she said she fears that the end (of the pandemic) is far.
Despite suggesting stronger measures that hotels could take, Rosas regrets her decision to
stay at a hotel.
"Maybe if they had sanitizer stations and cleaning supplies available, but as it is, if I had
the choice, I would not stay at a hotel again. I don't think it's safe. The only people I think who
would need a hotel right now are hookers."
Like Rosas, history major Owen Raymond, 21, said that he would not feel safe staying at a hotel because of COVID-19.
"Not only are you endangering yourself when traveling, but other people, too," Raymond said. "I just don't think it's a smart idea to stay in a hotel during a pandemic regardless of the safety precautions."
Ethan Cunningham, enrolled in JOURN 22 News Writing and Reporting course, was a journalism student at San Jose City College this summer.
About the Contributor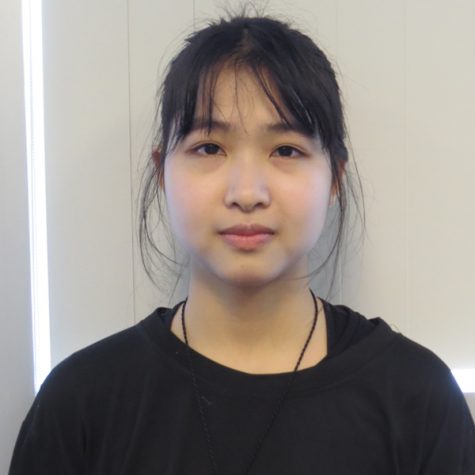 Nhu Dang, Graphic Designer
Hi, everybody! My name is Nhu Dang, and I am a Times Staff member at San Jose City College Times. My major is graphic design, and I am the one who is in...