Create a cozy and comfortable work space to improve productivity
Take time to care for your space
Students sheltering in place can use these five COVID-19 quarantine time tips to declutter and organize their work environment.
Having a cozy study area to work in helps improve productivity, and it is a great way to clean the area you use daily.
Here are five tips to make your area enjoyable:
1.  Stick to one place and decorate the environment the way you have always wanted.
It is best to find one place in your room and dedicate it to your work rather than moving around to different areas to study.
Focusing on one area of the room helps create a studious mindset that will make you more productive than distracted. It will give you the liberty to create and decorate the environment the way you want it. Adding some of these ideas to your workplace will make it comfortable.
"Change out of your pajamas before you crack open your books to give your mind another signal that this is not lounge time, but study time," according to Ameritech College of Healthcare.
2. Clean it and organize it.
Files and paper can pile up faster each week now that many students are doing work at home. Start planning on making it feel like a productive and comfortable area to be around.
3. Add pictures or quotes.
Make your space welcoming by framing pictures that make you happy and relaxed. Whether it be pictures of your loved ones or quotes of people who motivate you, this will create an environment that will help you ease your work.
"I put pictures of my friends in a frame and put them on my desk, and some pictures are right above the desk so I can see them all," said Leslie Arreola, 22, a business major at San Jose City College. "It makes me happy and motivates me to do better whenever I feel down."
4. Buy a plant.
Working at your desk can be overwhelming. Fresh air and vibrant colors from the plant will help with productivity. Having a small companion such as a plant can help bring comfort and reduce stress.
"Keeping a plant at your desk has loads of health and wellness benefits, but don't forget about the intangible ways a workplace plant can boost your green lifestyle," according to Earth911, a recycle center website that focuses on sustainability.
5. Turn off all distractions or keep them in a separate room.
When settling into your space, your phone and laptop may pop up with many notifications and messages that distract you from your work.
"When I begin my homework, the first thing I do is turn off my phone or put it far away from my desk so I don't keep looking at it," said Ana Bonilla, 21, a media major at De Anza College. "I realized that this method helps me do more work and actually finish my work."
Simply clean up your workspace and decorate it to make it feel like home, something warm, yet motivating.
About the Contributor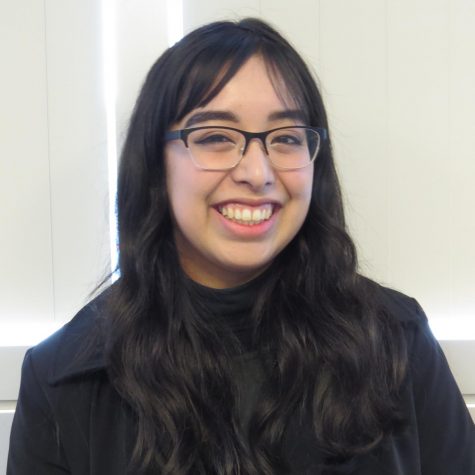 Vanessa Rojas, Videographer
My name Vanessa, and I am majoring in Media Arts. My hobbies include photography and videography. I enjoy spending my time creatively and expressing myself...