Shelter-in-place movies to watch while in COVID-19 quarantine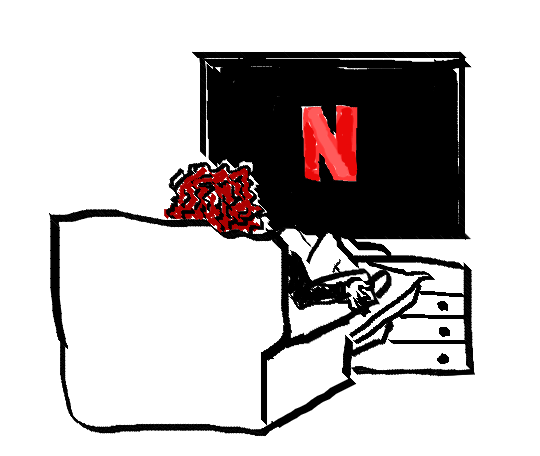 Here is a selection of movies chosen by Times staff members to help wile away the shelter-in-place order.
"Frozen 2." Streaming platform: Disney +
Want to escape into the unknown, join Anna, Elsa and Olaf in a brand new Frozen adventure.
Three years after her coronation, Elsa celebrated autumn in the kingdom of Arendelle. Throughout the celebration, Elsa starts hearing a distant noise calling out to her. One night when she cannot sleep, she hears the noise again calling her to an enchanted forest.
In the enchanted forest, she soon discovers that her powers and abilities are stronger than ever. With discovering how strong her powers are, Elsa and Anna also uncover the real story of how Arendelle was created.
The animated movie is a great film to watch with family and friends.
"Newsies." Streaming platform: Disney +
In the middle of summer 1899, news boys were out in the streets of New York City carrying the banner for the newspapers.
Joseph Pulitzer and William Randloph Hearst decided to up the price of selling newspapers to the newsies for 5 or 6 cents more than a penny worth.
The newsies decided to take action by striking against The World, one of New York's biggest newspaper publications.
Jack Kelly, the leader of the strike, reaches out to other newsies across the state of New York to strike against Pulitzer and The World.
This movie contains singing and dancing along with the use of foul language.
"The Hangover." Streaming platform: YouTube
A few days before his wedding, Doug and his three friends drive to Las Vegas for a wild but forgettable bachelor party.
After one night in sin city, the groomsmen wake up with hangovers and they are unable to remember anything that happened the night before. Not only can they not remember what happened, they cannot find Doug.
With fewer than 24 hours until the wedding, Alan, Phil and Stu try to retrace their steps to find Doug.
With many obstacles, including returning a baby, the three men set out on an adventure throughout Las Vegas to find Doug and return to Los Angeles in time for his wedding.
The comedy movie includes nudity and foul language.
"High School Musical." Streaming platform: Disney +
Troy Bolton is the star and captain of the East High varsity basketball team. During his New Year's Eve vacation, he meets Gabriella Montez at a holiday karaoke party.
Troy and Gabriella are selected to sing during the party which sparks their relationship. After the party, the two go their separate ways only to be reunited when Gabriella transfers to East High.
Soon East High is rattled when Troy and Gabriella audition for the upcoming school musical. When the drama club queen, Sharpay, hears that the two auditioned for her school musical, she conspires to sabotage their chances.
Troy and Gabriella must struggle to make it to their audition while still fulfilling other commitments.
This movie is a musical comedy and tear-jerker rolled into one.
"Bird Box." Streaming platform: Netflix
Sandra Bullock stars in a horror film where seeing something could cost you your life. When a mysterious force eliminates most of the population, those that survive must avoid coming face-to-face with it.
Searching for safety and a new start, Malorie and her two children must embark on a dangerous journey through the woods and down a bumpy river to find a place that may offer sanctuary.
In order to make it, Malorie and her children must stay blindfolded and silent to avoid being caught by the mysterious force that has already killed their family.
"Bird Box" is extremely graphic and does show quite a lot of blood.
If one enjoys a horror film with a mix of sci-fi and major plot twists, "Bird Box" is the movie for you.
"Final Destination 3." Streaming platform: Netflix
If you enjoy a horror/thriller movie, then the "Final Destination" film series is for you.
"Final Destination 3" is a 2006 American supernatural horror film. The third movie focuses on a high school graduate named Wendy who has a premonition that a roller-coaster she and her friends are riding will derail.
Because Wendy cheats death, the survivors must deal with the consequences from the Grim Reaper.
When Wendy analyzes the photographs she had taken at the amusement park she finds clues about each of her classmates' deaths.With the help of her classmate Kevin, Wendy tries to use the photos to save the rest of her classmates and ruin the Grip Reaper's plans.
Since "Final Destination" is a horror film, it does contain graphic death scenes and a lot of blood.
Donate to City College Times
Your donation will support the student journalists of San Jose City College. Your contribution will allow us to purchase equipment and cover our annual website hosting costs.