Jaguar Market ends grab-and-go grocery service
SJECCD and Second Harvest Silicon Valley are working together to provide food for students
Jaguar Market has been canceled because of the health risk COVID-19 puts on students and employees; however, students will still have access to other grocery resources.
"SJECCD determined, considering the current order and the uncertain spread of the virus, that it had to protect the health and safety of staff and students," Daniel Garza, director of Marketing and Public Relations, wrote in an email on March 26.
The unfortunate ending of the grocery resource happened within the same week of its opening. It was a precautionary conclusion to prevent further escalation of the pathogen. However, it did uphold the promise of helping students in need during the shelter-in-place order.
"I'm disappointed to hear that they closed it down because probably a lot of people would have benefited from it," said Graham Moore by phone, 21, undeclared major. "I actually went last Tuesday for me and my boyfriend and it was a great service."
"
I actually went last Tuesday for me and my boyfriend and it was a great service."
— Graham Moore
Although the service is no longer provided by San Jose City College, community partner Second Harvest Silicon Valley is working with local charities to ensure that all families in need are well-fed.
"Students who are looking for support with food or are having other challenges due to this current crisis should check out www.auntbertha.com to find resources in their area," Blake Balajadia, director of Student Development and Activities wrote in an email.
The website only needs the students' zip code to find the closest grocery aid near them.
"Second Harvest Silicon Valley is still supplying many community organizations with groceries," Garza wrote. "We're encouraging students to access those sources of zero-cost groceries."
Students will still have access to a drive-thru grocery service in San Jose because of the San Jose Evergreen Community College District and SHFB's cooperation with local charities. The free-of-charge market is still available; however, it was relocated to Westfield Valley Fair.
Start Date — March 25
Location — 200 O'Connor Dr., San Jose in the St. Martin of Tours parking lot.
Day and Time — Every Wednesday from 1 p.m. to 4 p.m.
The staff of SHFB urge anyone who is sick or at high risk of being contaminated to send a healthy friend or family member to retrieve the groceries for them to prevent further spread of sickness.
The possibility of the Jaguar To-Go Market reopening is still unknown since the final decision is now in the hands of the state.
"Whether we reopen depends on any direction the San Jose Evergreen Community College District receives from the County Public Health Department and the Governor's office," Garza wrote.
For more information about locations or how to help the community, visit these websites:
About the Contributor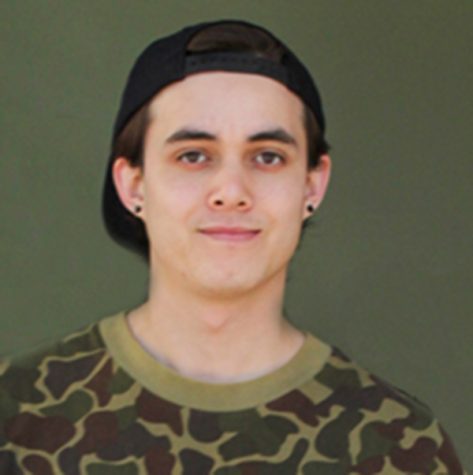 Jasper Somera, Editor-in-Chief
This course places you in a professional workplace setting where you and your peers get to share ideas and interests, write for a continually award-winning...