Letter to the editor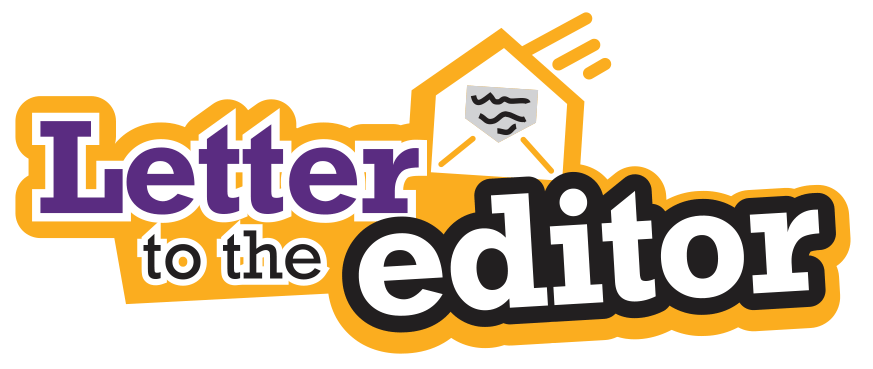 Melissa Maria Martinez, Times Staff
October 11, 2016
Dear City College Times,
I am currently a student here at San Jose City and I just wanted to show my appreciation to the counselors. My expectations before attending this college was that they wouldn't be as helpful, only because at college, I assumed everyone is concerned only of themselves. To my surprise, I found the counselors remarkably more than helpful and eager to help me, especially with my schedule and financial aid concerns. I came to college worried and stressed about what classes are best for me and my major, but after a few visits, they helped me make a full end plan of semesters for the whole year.
Sincerely, Alicia, An overjoyed student
Dear City College Times,
As a grateful student at San Jose City College, I would like to take the time to acknowledge all the great services that SJCC provides for students. Such programs like EOPS, Puente, Metas, the tutoring center and many more have helped many students succeed and reached their career goals.
I am currently enrolled in the EOPS program and spend plenty of hours in the tutoring center. Without this service and programs I would have been at a great disadvantage not only economically but also in knowledge and skill. These programs have helped me reach my potential and help me set a plan straight to success. I attended a few colleges before SJCC but was never of what to do or how to get started, and no one offered their help which made me feel like an outcast.. Thankfully, I decided to attend SJCC and I remember that just by attending orientation that this was the school for me because I could see their genuinely interested in my success. I felt very welcomed and was excited to start my first semester.
My first counselor at SJCC encouraged me to take a guidance class that was to set me in my path to reaching my career goals. From that great class I learned of all these great services and programs that SJCC offered.
I then Applied to EOPS and got accepted which I feel blessed for. This program has helped economically to pay my books, but also it provided me with the help of a great counselor, Valentin Garcia. He has been my mentor and my guide throughout my semester by helping create my GE plan, as well as giving me information about scholarships, financial aid and even success tips. This program helps me stay on track with my requirements and also with good grades since it is a requirement. In general, it motivates me even more to know that they genuinely care for my success.
Just wanted to thank SJCC for the staff, counselors, programs and tutors for their devotion and great effort to help students in our success. Being a mother of three and working full time makes it almost impossible to not stress and to want to throw in the towel, but having help and support from your school and counselors helps you keep your head up and gives you that extra push you need to not give up till you reach your goals. Keep up the good work SJCC.
Sincerely, Elsa P
Dear editor:
Professors, I think, should be a bit more lenient or at least have homework more manageable. Homework is inevitable, I understand that since classes are far shorter compared to high school, leaving most of the work be done outside of the classroom. But what if outside of class, a student has more concerns?
Me and other friends who also attend SJCC work excessive hours at a job. Many counselors say, "Just request less hours." It isn't that simple as it sounds however. Most of our jobs at this young age are minimum wage and are usually run by large corporations. I personally see many college students working at my job. These businesses typically have policies and standards that give these students, many hours to employees, most likely to meet high customer demand considering the size of these companies. In my workplace, once you apply, you cannot change your availability or hours until you have worked 90 days. This accounts for most of a single semester, in which a student working here may not work less, regardless of how much schoolwork they are given. We can't simply quit either, as expenses starting at the age of 18 are very high such as car payments or tuition fees.
This heavy demand for work spares little time for reading at home, studying, and paperwork without sacrificing sleep hours, let alone personal free time. I don't want to reduce the value of homework, I still would like to study and learn as much as I can. But, I would like to do this without the pressure of time or without stressful conditions. It isn't very helpful if I'm just as concerned, if not more, of doing my job properly as much as I am completing my assignments.
Nathanael De La Cruz
Dear City College Times,
I picked up a copy of the City College Times yesterday, and as I read the article about Larry Harris, about his commitment to keep students informed on important matters, and decisions that would impact the school and its students, I begin to think about the people who make a difference every day in our lives, the "small" things, small details of our daily basis that are taking care for us, but go unnoticed. For instance, I come early to school every day, and as I arrive, I see the school maintenance department working to keep the school clean, picking up trash bags from the trash cans, removing anything that keeps the school grounds from looking its best. These people commit themselves to keep a clean environment for all of us, and I imagine they rarely are thanked by us (students) for what they do. Just like Larry Harris, and the maintenance department, there are a lot of other people working hard for our benefit every day, everywhere. Maybe we don't realize how important their jobs are, and how much those little details we don't pay attention to, affect our days. Maybe their jobs don't stand out as much, or maybe we are too busy with our own distractions to notice, and give these workers the real respect and appreciation they deserve.
I spend most of my day at San Jose City College, It has become my second home, I truly appreciate the clean environment, the welcoming feeling this place has. For this reason, I would like to compliment the maintenance department, the City College Times staff, the professors, and every person who works hard every day to keep students well-informed about their education, and those who keep the grass, the floors, the bathrooms, the classrooms, and every part of San Jose City College clean for us, I appreciate the work and effort they put into it.
Regards, Vania O
Dear City College Times,
I was reading the City College Times newspaper this week and thought I would give some feedback and suggestions for the future editions of the newspaper. Firstly, I thought that the articles were very well written and were interesting to read. The Pokemon Go article was especially interesting because of all the attention it has been getting and its growing popularity among people and it was good to read about what the game is about and how it works. The sports section of the newspaper was also well done with good, important information, but could be greatly improved. First off, the women's basketball schedule was almost impossible to read and that could be something to improve on so people can see all the dates and locations clearly. A suggestion that I would give is to add color to the pictures and the newspaper in general. The newspaper looks kind of plain and not extremely appealing, at least to us college students. Adding color would make it appealing and attractive to they eye. Another suggestion may be to have some more content. It seems like the paper does not have a sufficient amount of articles and stories, so I would like to see more good articles, like the ones we currently have. These were just some of my suggestions on how the City College Times could be improved. I hope you take these ideas into consideration and keep up the good work!
Sincerely,
Zain A
Dear City College Times,
I have a couple of suggestions in hopes of increasing the popularity of this paper that I enjoy. I hope this paper lives on for the years to come, but in order to accomplish this goal, we need to implement quite a few changes. A few of those changes include creating a club of some sort dedicated to the newspaper and journalism in general. The other is that we need to heavily promote the idea that joining this club is not only fun, but is useful in many ways. We can execute the first part of this plan by creating a structure of a club and building upon it with meetings, talks, speeches and things of that nature. Once we have built up the club we need to direct our focus towards the paper and we must send people in the club to scour the campus in search of material and stories of interest. In my old high school (Santa Clara High School) the paper would be snatched up among students very quickly. This was because the paper and the stories were very eye-catching. Young writers nowadays have an urge to prove themselves and I feel that a journalism club with the ability to make an impact on the school newspaper would do just that.
Sincerely,
Sulayman C
Dear City College Times
I picked up your newspaper today Volume 82 Issue 2. I'm not usually the type of person to read a newspaper, but today I did. The headline and the picture on the cover is ultimately the reason for me grabbing the paper. Reading the article was cool because it explain how the game is just in case there is people out there who haven't used the app. There were other parts of the newspaper that I enjoyed like the section with the sports schedules. I wasn't able to read the whole newspaper, but I did look through it. This is the first newspaper that I picked up and after this cool experience it's probably not going to be my last.
Abraham G
Dear City College Times:
One way to improve the school is getting dorms for international students or students that want to live on campus. I am an international student coming from Chile. I got to San Jose a month and a half ago and when I got here I did not know where I was going to live during the semester. It took about two weeks for me to find some place to live and during this time I had to live with my golf coach for a couple days. When I was in that situation I was thinking about the international student program, it is not complete at all, because my first day here I did not know where I was going to stay the night and I was worried about it, my family was worried as well. I know there are a lot of international students attending San Jose City college and it is hard to find housing in this area. My idea to improve the school is getting dorms, or also have some agreement with housing. To avoid this kind of problem.
Bruno R.
Dear City College Times,
Hello, I noticed that the physical copy of the SJCC newspaper is lacking upcoming events. The newspaper last school year had it and I miss reading about upcoming events. It helped inform me of what is going to happen and helped me decide if I wanted to go. Otherwise, I like reading the City College times and my mother loves to read it whenever I bring it home.
From, Emily S
The Times is your newspaper so let us know what we are doing wrong and let us know what you like. We are eager to hear from you.
If you feel like you'd like to be a part of the newspaper staff, seriously consider taking journalism 32A next semester. The Times welcomes students from every walk of life and the class is UC transferable!