Variety of foods surround SJCC
Area around campus provides students with alternatives to school cafeteria
By: Noe Magana
Times Staff
New student? New to the area? Don't know where to grab a bite between classes? Don't worry. We have you covered.
A few blocks north of campus, 349 S Bascom Ave to be exact, you can try Time Deli. It has 15 house sandwiches from where to choose from along with nine others from their specialty sandwiches menu.
If you have a little time between classes you can order one of their pasta dishes that go for no more than $6.49.
"The turkey sandwich is pretty good," Eddie Martinez, a 26-year-old general medical major student, said with a smile.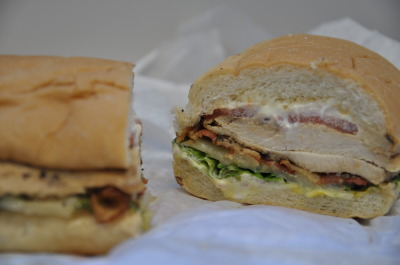 If you are willing to try something new and are a meat lover then Walia Ethiopian Cuisine might be a great choice for you.
It has ten beef dishes to choose from that range from $11.95 to $13.95. You can also try its poultry or Lamb menu.
But it's not always about meat. It also provides vegetarians with a variety of dishes like Shiro and Gomen.
It is located at 2208 Business Circle (near Time Deli).
We have not forgotten about the Mexican cuisine lovers.
The nearest place to visit is Dia De Pesca (Fishing Day) at 55 N. Bascom Ave. It offers the traditional tacos, burritos, quesadillas, and other well-known dishes. The prices vary from $3.15 to $13.80.
If you are craving a taste from the ocean, it will not disappoint you. It serves shrimp, octopus, clams, crabs, oysters, mussels and the traditional fish.
Your stomach demands Vietnamese? Please it!
Pho Lynn is waiting for you at 1865 W. San Carlos St.
"It's like noodles with a bunch of stuff like vegetables with fish sauce and your choice of beef slices or tofu," said Anne Law, 21, business major.
Law discovered Pho Lynn about a month ago and has then visited it a few times and will continue to do so.
If you love falafels, or would like to try them, Falafel's Drive-In might be the perfect place. You can choose from a variety of salads or your choice of chicken, gyros or kifta kabab in a pita.
Falafel's Drive-In also serves the classic hot dogs, corn dogs, burritos and hamburgers from $2.25 to $3.75. It is located at 2301 Stevens Creek Boulevard.
Although it is currently closed due to construction another choice is The Mini Gourmet. It is walking distance from campus so you don't have to worry about losing your parking spot. It is located at 599 S Bascom Avenue.
For the early birds, it serves breakfast from cereal bowls to the traditional eggs, ham, sausage, bacon and steak. The prices range from $4.09 to $14.84.
For lunch it offers the standard sandwiches, grilled sandwiches, burgers, hotdogs and salads for those counting calories. The prices vary from $5.99 to $13.49.
"A bunch of us from math class would go there (to eat)," said Sam Berhane, a 32-year-old civil engineering major student.
SJCC students don't have an excuse to go all day in campus without having something to eat. Go out and explore these and other options this area has to offer. You might find your new favorite place to eat.