San Jose City College has extended opportunities
James Hartley
March 17, 2015
[media-credit id=1 align="alignright" width="300″]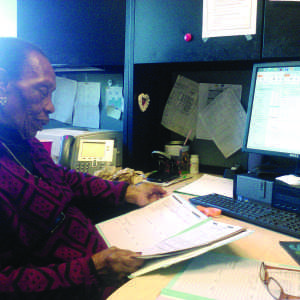 [/media-credit]SJCC has many programs developed to assist its students in their journey towards a
educational success.
One of the commonly un-known programs that's offerd here on campous is the
Extended Opportunity Program & Services (EOP&S).
EOP&S is a state funded Academic Counseling Program intended to provide additional support for eligible fulltime students.
The program promotes success through access to leadership and support to California community colleges services for students and special programs.
If you are qualified you can be assisted with the following:
The admissions process
Applying for Financial Aid and Grants
Registering for classes
Academic and career counseling
Help buying text books, Graduation cap & gown
Transferring to a four year college
The California Community College EOP&S program's mission is to enhance student success by providing "over and above" services for students with economic and academic barriers in regards to their education a CA Community college said.
If  you are low income or on state assistance this may pertain to you. Eligibility is determined by academic and financial need as mandated by the state. Before acceptance students must apply for the Board of Governor's Fee Waiver with the financial aid office on the first floor of the student center and take placement tests.
Call (408)288-3788 to have an application sent to you or the EOP&S Office is positioned in the
Student Center on the second floor, room SC-201.