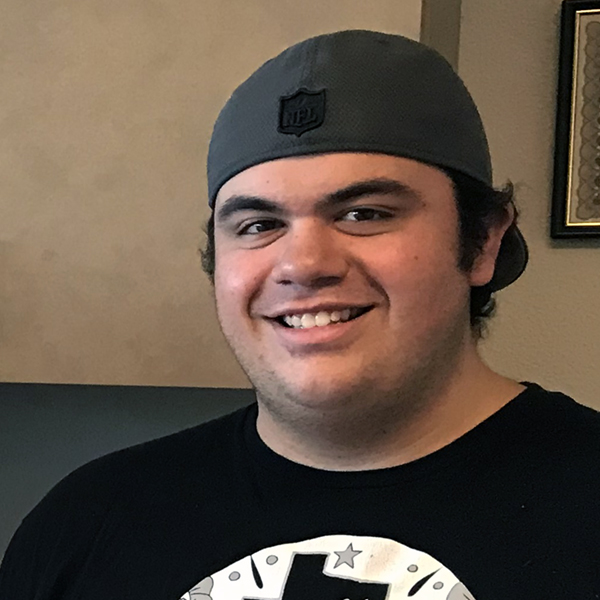 This is my fourth and final semester working as a staff member for the City College Times. I entered the program as a journalism major and have since changed my major from journalism to communication studies.
However, I remained in the program because I have learned valuable skills that will benefit me regardless of the career path I choose to travel.
This program has taught me how to be a better, more effective conversationalist through the countless amount of interviews that I've conducted over the past two years.
SJCC's journalism program has also taught me how to lead, as I served as an editor of some kind for three of the four semesters that I was enrolled in the program.
Michael Negrete, Reporter
May 25, 2020

Longtime chemistry instructor discusses challenges of teaching, COVID-19 and the cancellation of Middle Eastern Heritage Month

(Story)

May 21, 2020

SJCC ASG approves two bills in final meeting of semester

(Story)

May 21, 2020

SJECCD celebrates retirees, newly tenured professors and diversity in end-of-semester Zoom meeting

(Story)

May 19, 2020

SJCC Medical Assisting Program prepares students for administrative and clinical careers

(Story)

Apr 11, 2020

Religious Leaders react to celebrating Easter online

(Story)

Apr 10, 2020

Global coronavirus casualties approach 100,000

(Story)

Apr 09, 2020

U.S. number of coronavirus casualties surpasses 16,000

(Story)

Mar 30, 2020

U.S. experiences deadliest day of coronavirus outbreak

(Story)

Mar 28, 2020

California Gov. Gavin Newsom bans coronavirus-related evictions

(Story)

Mar 27, 2020

US casualties surpass 1,000 as the country copes with COVID-19

(Story)

Feb 01, 2020

SJCC offers degrees in laser technology

(Story)

Dec 20, 2018

Kudos to TIME Magazine on recognizing Journalists

(Story)

Dec 04, 2018

'Blue wave'​ not as big as Democrats anticipated

(Story)

Dec 04, 2018

Decriminalization of drug use counter-intuitive for addicts

(Story)

Oct 16, 2018

Hopes dashed, staffs shuffle: Bay Area sports

(Story)

Sep 25, 2018

Bay area sports report

(Story/Media)

Sep 25, 2018

Guns are not the issue: humanity is

(Story)