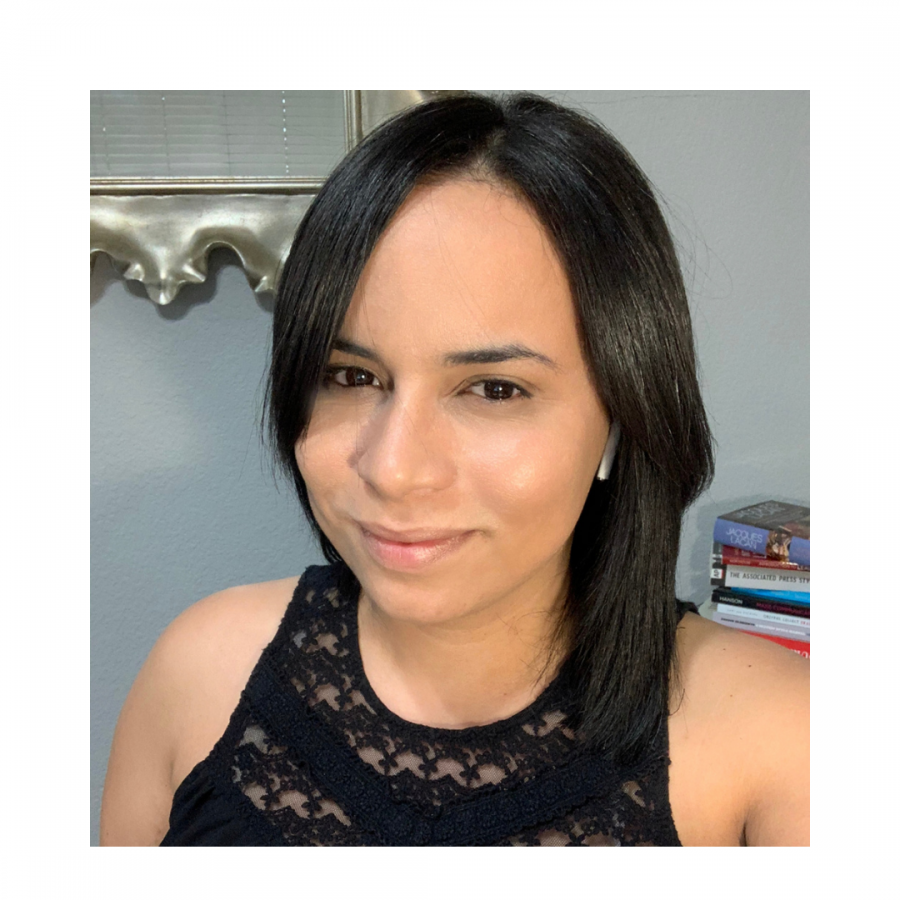 My major is Communications and Journalism. I am interested in PR, Digital Media, and its impact on society.
Having enrolled in Journalism at San Jose City College has been a rewarding experience. I have developed my writing, analytical, organizational, leadership, team building, and time management skills which serve as a foundation for my future academic and professional endeavors.
I love new challenges, especially when it means leaving my comfort zone. I am proud of being a proactive person capable of thinking outside the box.
Social Media handle: @elaisaacosta
Elaisa Acosta Meneses, Editor in Chief
Dec 13, 2020

Choose colleges over universities

(Media)

Dec 04, 2020

Top 10 elective courses you should consider taking next semester

(Story)

Nov 27, 2020

SJCC addresses hunger before Thanksgiving

(Story)

Nov 24, 2020

Tips on how to register for spring 2021 classes

(Story)

Nov 23, 2020

Transferring to a 4 year University during a pandemic

(Story/Media)

Nov 10, 2020

Saying whatever you want online may affect your future career plans

(Story)

Nov 05, 2020

California News Publisher Association addressing the issue of diversity in newsrooms

(Story/Media)

Nov 04, 2020

Election Day amid a global pandemic, tensions arise as votes are being counted across the country

(Story/Media)

Oct 23, 2020

Commercial property owners should pay taxes based on their properties' real value

(Media)

Oct 17, 2020

California Community Colleges continue to support undocumented students

(Story/Media)

Oct 13, 2020

San Jose City College joins the nation in commemoration of the Hispanic heritage month

(Media)

Oct 05, 2020

The Diversity Advisory Committee meets for the first time this year

(Story/Media)

Sep 17, 2020

An insight on leadership in the nonprofit sector

(Story)

Aug 31, 2020

The struggles of an immigrant student trying to fit in American Culture

(Story/Media)

Aug 29, 2020

Bay Area campuses closed for the 2020-21 school year amid COVID-19 pandemic

(Story)