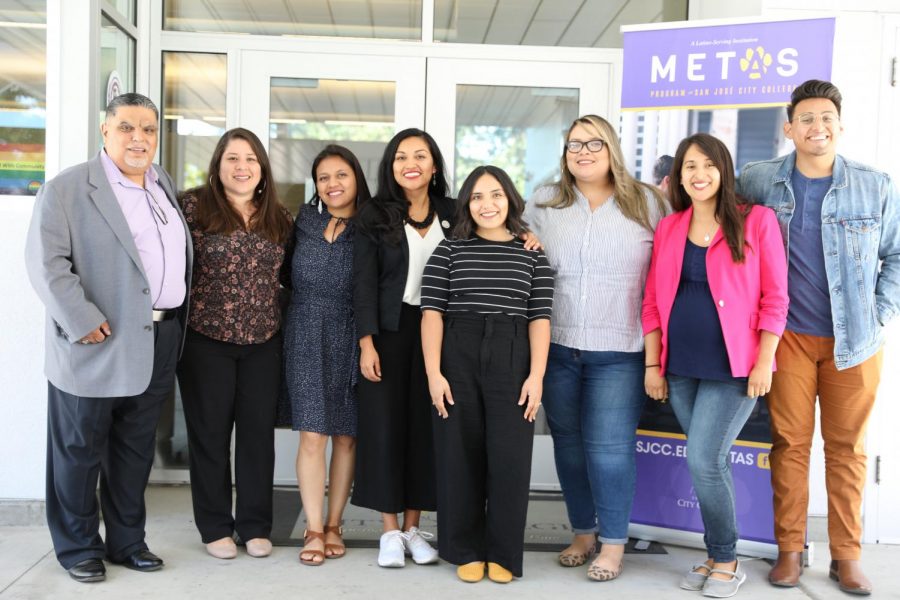 Courtesy of SJCC Metas Program
The Metas Program serves and empowers first generation students, students of color, immigrants and students that come from marginalized communities achieve their academic goals.
"The program is the beginning of one thing," said SJCC student and Metas front desk employee, Jennessa. (Last name withheld)
Metas is a program that collaborates with other academic programs that are offered throughout SJCC, such as Cultivamos Excelencia research scholars, leadership and team building internship, lending library, peer-led team learning, San Jose Promise and Summer Bridge and supplemental instruction.
Cultivamos Excelencia research scholars is a program that is connected with UC Santa Cruz faculty and mentors to help selected San Jose City students with their own research project.
The leadership and team building internship program allows students to apply for a paid summer internship at UCSC. The lending Library is a program where SJCC students rent out textbooks and calculators at no cost. The San Jose Promise and Summer Bridge programs are for first year college students.
The Metas Center is located in room M104 in the Multi-Disciplinary Building. The center is open for students to hang out in between classes (when not in quarantine), do homework and study. The Center also has two counselors, Sabrina Gonzalez and Yesenia Mendoza.
"Metas' main purpose is to help students," said SJCC student Josiah Arellano, who works at the Metas front desk.
The Metas Program offers various resources to their students, such as field trips to universities, free textbook and calculator rentals, counseling and tutoring sessions. Textbook rentals are based on first-come-first-serve basis and is dependent on the subject needed.
"The Metas staff members believe that each one of our students is an agent of social change who, with the right support, will thrive as leaders, academics, research scholars and global citizens," according to the Metas website.
Because of the recent outbreak of the coronavirus, SJCC has moved all student services to an online format. Counseling is available via Zoom or by phone. Email or text with your name, student ID and whether you prefer video chat or phone counseling.
Contact Metas:
[email protected]
(408)753-5319